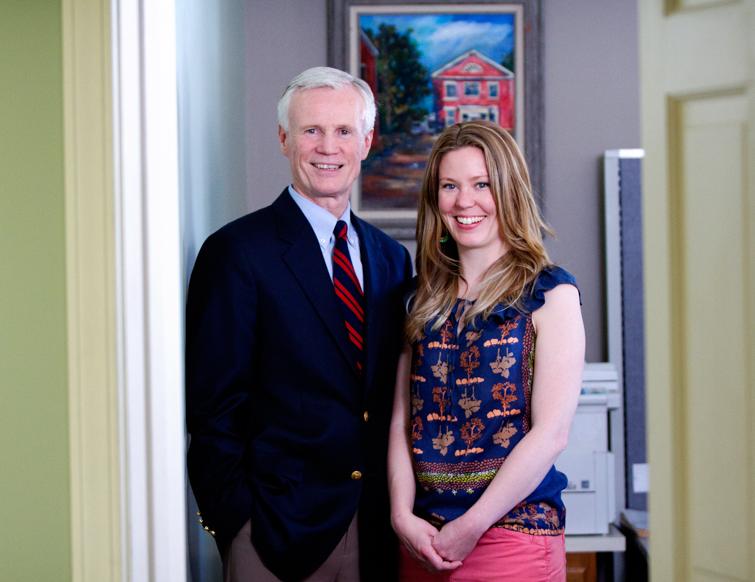 Welcome to Hayes Chiropractic Center, your choice chiropractic care center in Portland, Maine. Whether you are looking for a Chiropractor to help you with low back pain, back pain, neck pain, sciatica, leg pain, shoulder pain, or headaches, you can feel confident you have chosen the right place for help.  We have been providing quality chiropractic health care in Portland, Maine since 1981.
As a comprehensive facility, we are ready to serve the healthcare needs of you and your family. Drs. Hayes are experienced Doctors of Chiropractic and continue to keep up to date on the changes and advancements within the chiropractic field. In addition to holding a degree in Chiropractic Medicine, Dr. John Hayes is also a Board Certified Orthopedist with extensive post graduate experience in conditions ranging from headaches to arm and leg pain and numbness. Dr. Amber Hayes provides consultation in Neuromusculoskeletal medicine, Chiropractic Manipulative therapy and Nutrition as well as treating people generally with chiropractic care for optimal health and well-being.  
At Hayes Chiropractic Center we believe healthcare is a collaborative effort between the patient and doctor. Optimal function and wellness are the ultimate goals for our patients and at Hayes Chiropractic Center we strive to help you attain this.
 
Drs. Amber and John Hayes use conservative and cost effective options to drugs and surgery and provide care that help our patients feel their best. It is our policy to help our patients realize their total health potential by maintaining wellness. We strive to provide an atmosphere that will recognize and nurture each patients' individuality.
Schedule your appointment with Hayes Chiropractic Center today! 
(207)-797-5868