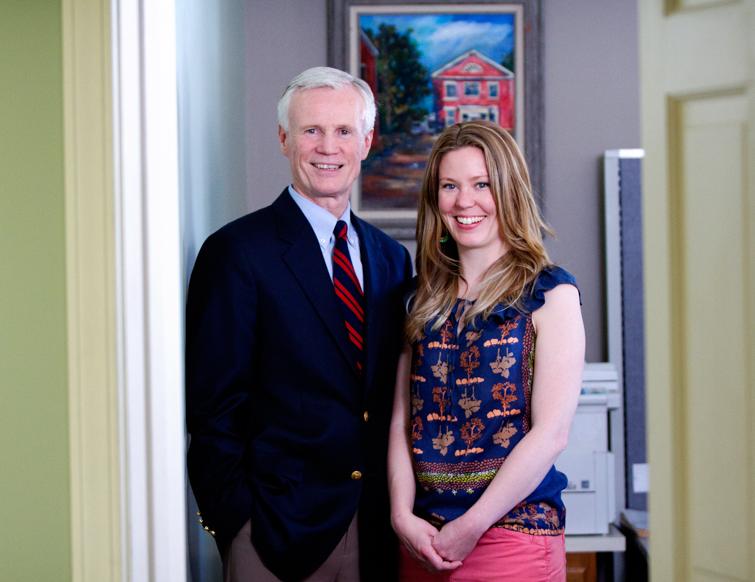 Welcome to Hayes Chiropractic Center, your choice chiropractic care center in Portland, Maine. Whether you are looking for a Chiropractor to help you with low back pain, back pain, neck pain, sciatica, leg pain, shoulder pain, or headaches, you can feel confident you have chosen the right place for help.  We have been providing quality chiropractic health care in Portland, Maine for over 34 years. 
In addition to a degree in Chiropractic, Dr. John Hayes is also a Board Certified Orthopedist with extensive post graduate experience in conditions ranging from headaches to arm and leg pain and numbness.
Dr. Amber Hayes provides consultation in Neuromusculoskeletal medicine, Chiropractic Manipulative therapy and Nutrition as well as treating people generally with chiropractic care for optimal health and well-being.  

At Hayes Chiropractic Center we believe healthcare is a collaborative effort between the Patient and Doctor. Optimal Function and Wellness are the ultimate goals and at Hayes Chiropractic Center we can help you attain this.

Drs. John and Amber Hayes use conservative and cost effective options to drugs and surgery and provide care that includes but is not limited to reconstructive, rehabilitative and wellness programs. 
At Hayes Chiropractic Center, we use a number of modalities and procedures to fit individual health goals.  Treatments you can expect from the doctors include: Chiropractic Spinal Adjustments, Impulse Instrument Adjustments, Neuromuscular Reeducation (a deep tissue muscle technique similar to ART), Graston, Rehab Exercise, Nutrition Counseling, Ultrasound, EMS and therapeutic modalities.
Services rendered at Hayes Chiropractic Center include but are not limited to: Chiropractic Orthopedics, Neuromuscular Re-Education, spinal manipulative therapy, functional therapy, nutrition, physical therapy and rehabilitation, disc herniation treatment and rehabilitation and golf exercise.
Location & Hours
Hayes Chiropractic Center
808 Stevens Avenue
Portland, Maine 04103
(p) 207-797-5868
(f)  207-797-5498
Office Hours:
Monday 8am - 6pm

Tuesday

8am - 1pm



Wednesday

8am - 6pm



Thursday

8am - 6pm



Friday

8am - 1pm